Traditional Caribbean foods are a flavorful combination of African, British, Creole, Cajun, Portuguese, Spanish/Latin American, Amerindian, East/South Asian, Arab, and Chinese cuisine. Each of these cultures left their impression on the colorful islands at various points in history, creating a unique, global style. Common ingredients include rice, plantains, beans, bell peppers, chickpeas, and a variety of locally available meats.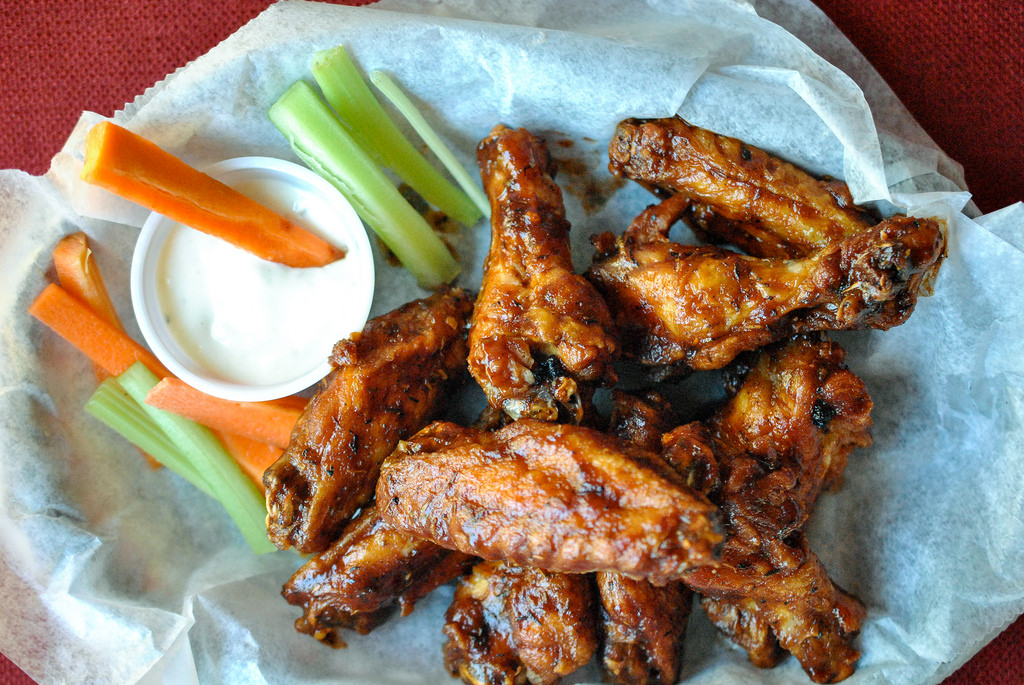 Below are two recipes that encompass the best of traditional Caribbean flavor.
TOSTONES
In this quintessential island recipe, plantains are deep fried, re-hydrated, and fried again for a crispy dish that is satisfyingly sweet and salty.
Prep: 10 minutes
Cook: 10 minutes
5 tablespoons oil
1 green plantain
3 cups cold water
Salt to taste
Have the plantain peeled and chopped into one-inch chunks.
Pour the oil into a large skillet and allow to heat. Place the plantains in the oil and fry on both sides, about three and a half minutes per side. Once done, remove them from the pan and flatten the plantains by pressing down with a plate over the top.
Dip each of the plantains in water, then return them to the hot oil and fry for one minute on each side. Then salt according to taste, then serve immediately.
JERK CHICKEN
There are many variations of this chicken marinade, but this version by John Torode is exceptionally spicy.
Prep: 25 minutes
Cook: 45 minutes
12 (bone in) chicken thighs
1 lime, halved
For the marinade:
Hot sauce for serving (optional)
1 bunch of spring onions, chopped
Thumb-sized piece ginger, roughly chopped
3 garlic cloves
½ a small onion
3 scotch bonnet chiles; remove the seeds for less heat
½ tsp dried thyme, or substitute thyme leaves
Juice 1 lime
2 tbsp soy sauce
2 tbsp vegetable oil
3 tbsp brown sugar
1 tbsp allspice
Now for the rice and peas:
200g basmati rice
400g can coconut milk
1 bunch spring onions, sliced
2 large thyme sprigs
2 garlic cloves, chopped small
1 tsp ground allspice
2 large cans of kidney beans, drained
First, mix all ingredients for the jerk marinade in a food processor. Add 1 tsp salt, and blend to a purée. Taste; it should be salty, but not intense. Add more chilies or brown sugar to taste.
Add slashes to the chicken thighs and coat with the marinade, rubbing it into the cuts. Leave overnight in the fridge, allowing flavors to absorb.
To barbecue the chicken, fire the coals an hour before cooking. For more authentic flavor, add wood chips to the coal, and cook the chicken over low heat for a half hour.
For the oven, heat to 365, and cook in a roaster with the limes for forty-five minutes.
Meanwhile, begin preparing the rice and peas. Add all of the ingredients (except for the kidney beans) into a large saucepan, add salt and one cup of cold water. Cook over high heat until it boils, then turn down to medium heat, and continue cooking for ten minutes. Stir the beans into the rice.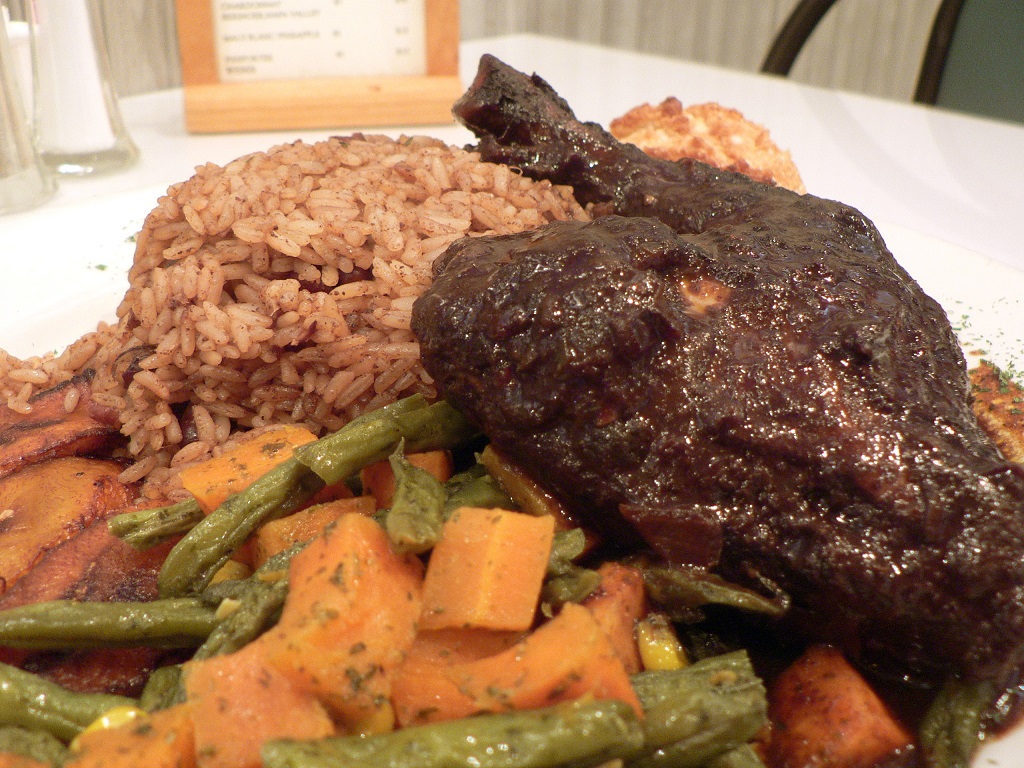 If you're not comfortable whipping up Caribbean dishes on your own, you might want to try one of the recipes from popular meal kits like Blue Apron or Green Chef. Blue Apron's Caribbean Chicken Curry with Roasted Plantain is a crowd-pleaser while the Caribbean Chicken with Pineapple Salsa from Green Chef is delicious and filling.